Information Security and Privacy Specialist, Ericsson
Mrs. Olayinka Naa Dzama Wilson-Kofi is an astute Information Security professional with over 15years of experience in Information Technology support and Information Security Management. Olayinka holds an MSc. in Management Information Systems (MIS) from GIMPA, a Bachelor of Applied Science in Information Technology (IT) from the Royal Melbourne Institute of Technology (RMIT), Australia.
She worked with the National Lotteries Authority (NLA) for over 7years as an Information Security and Assurance Officer and Innovare as a Senior Lead Consultant for Over 5 years, were she lead the team to certify IT Consortium, she was assistant lead consultant for the certification of expressPay, Nsano and PaySwitch in Ghana in ISO 27001.
Olayinka is the President of the Women in Cybersecurity(WiCyS) West Africa Affiliate and an ISACA SheLeadsTech Ambassador. She has been a part time lecturer in Information Security at Accra Institute of Technology. Olayinka is a mentor and a trainer in Information Security. She is currently the Information Security and Privacy Specialist at Ericsson (Middle East & Africa).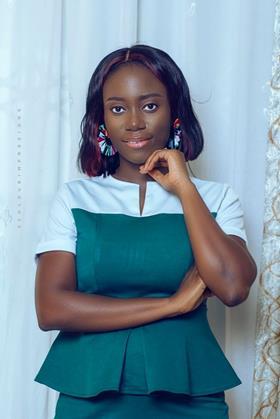 My Sessions
Privacy, Security and Digital Policy Update: Africa
Wednesday 17th May 2023, 13:30 - 14:15 GMT