Cyber Security and Privacy Officer, Huawei Portugal
Global Fortune 500 Chief Information Security Officer with expertise on Cyber Security Strategies and Programs, Threat Intelligence, Cyber Crime and Warfare, Data Privacy and Application Security Programs.
Executive level cyber security professional with experience on engaging with regulating bodies and managing international wide certifications and cyber programs.
Background on B.Sc. and M.Sc. in Computer Engineering. Specialization in Cybersecurity Risk by Harvard and Cyber Warfare and Terrorism by Charles Sturt University, with several published papers.
Current acting Cyber Security and Privacy Officer for Huawei and previous Global Chief Information Security Officer (CISO) for Truphone. Served as an Information Security Expert and Information Security Officer in multinational Organizations like Vodafone and Allianz.
Board member of ISACA Portugal, GSMA Fraud and Security member, member of the Executive Cyber Exchange and ClubCISO.
Invited professor in several universities scoping lectures in Cybersecurity Strategies and digital resilience.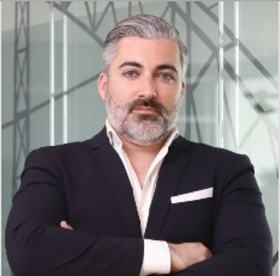 My Sessions
Fighting Cybersecurity Challenges: Why Resilience is Essential
Tuesday 15th February 2022, 09:00 - 09:45 GMT
Cyber Resilience and the Importance of Continuous Planning [Sponsored by Process Unity]
Wednesday 16th February 2022, 08:00 - 08:45 GMT