Chief Privacy Officer & General Counsel, ampersand
As Ampersand's Chief Privacy Officer and General Counsel, Noga Rosenthal is responsible for guiding the company's privacy and legal initiatives; she holds deep expertise in the development and implementation of comprehensive privacy programs.
Noga previously served as Chief Privacy Officer at Epsilon where she led the company's worldwide privacy, compliance and regulatory activities. Prior to Epsilon, she served as General Counsel and Vice President for Compliance and Policy for the Network Advertising Initiative (NAI), helping craft industry standards around the responsible collection and use of data for digital advertising and managing its compliance program to help ensure that member companies delivered on the promise of self-regulation for interest-based advertising. Furthermore, she also led global legal affairs for WPP's Xaxis, a pioneering programmatic digital media business, as SVP and General Counsel.
Noga is a member of the International Associations of Privacy Professional (IAPP)'s, has her certification in CIPP/US and CIPP/EU and is currently serves on the Privacy Bar Section Advisory Board. She formerly served as a member of IAPP's Women Leading Privacy Advisory Board and Education Advisory Board.
Ms. Rosenthal also sits on the Advisory Board of OptimEyes AI, an AI-powered SaaS solution for enterprise security, compliance, and privacy risk management.
She is also currently a member of the Interactive Advertising Bureau's Public Policy Group, State Privacy and Federal Privacy Working Group and Legal Affairs Committee as well as the ANA's Government Relations Committee. Noga is an active member of the UK Data Protection Network, which provides published guidance on the General Data Protection Regulation (GDPR).
She also sat on the Advisory Board of the Digital Advertising Alliance and the Data Standards Committee of the Data and Marketing Association. Bureau. She also served as co-chair of the Privacy Committee of the Mobile Marketing Association. Noga was a board member of the Network Advertising Initiative for eight years.
Finally, Noga is an Adjunct Law Professor at Fordham Law School.
Noga received her bachelor's degree in English and Political Science from Rutgers and a J.D. from Fordham Law School.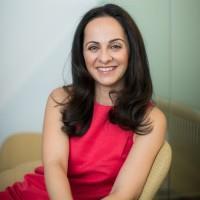 My Sessions
Data Protection Update: United States
29 June 2022, 17:15 - 18:00 BST