Business Development Consultant, DRT Cyber
Neil has over 25 years experience as a senior executive responsible for business development in a number of industries as well as in IT and high tech project management for large, multi-national corporations. Neil is currently responsible for new business development of DRT Cyber's (DRTC) privacy and cyber security services.
Neil was previously VP Corporate Development at CAPS Group where he specialized in business development for privacy software and digital print/packaging services. Prior to that he was CIO and SVP Strategic Initiatives and Credit Card Services at Pacific & Western Bank of Canada (now VersaBank), where he developed two entirely new lines of business. Neil has also been a Project Director for various ERP implementations of SAP and Oracle at Rolls-Royce Canada, Bombardier Defense and CAE.
DRTC's primary privacy product is RAVEN, a world-leading commercial email management solution for compliance with CASL, CAN-SPAM, GDPR and CaCPA which also features anti-phishing and anti-malware capabilities. In addition, DRTC acts as a re-seller of Cassie, our UK-based partner Syrenis' premier consent and preference management system.
On the cyber side, DRTC offers both a suite of traditional, manual IT security assurance services as well as a unique, fully autonomous penetration testing application. Finally, DRTC's first product was VersaVault, which allows DRT's customers to conveniently, securely and privately store their digital valuables, including cryptocurrencies, in the digital equivalent of a safety deposit box.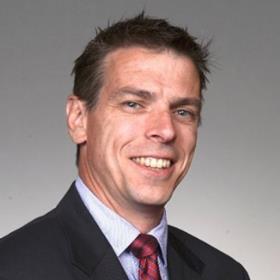 My Sessions
The Chain of Trust in the Privacy Supply Chain
Wednesday 1 December 2021 - 16:00 AM - 16:45 AM (GMT)