Chief Info Sec Data Privacy and Risk Mgmt Strategist, City of Providence
Monsurat Ottun joined the Providence City Solicitor's Office in April 2018, where she has worked as an Assistant City Solicitor and was then promoted to both an Associate City Solicitor and the city's Chief Information Security, Data Privacy and Risk Management Strategist (CISO comparable) given her work and credentials in cybersecurity. She is currently responsible for leading the city's cybersecurity program initiatives.
Additionally, Monsurat sits on Congressman Langevin's Cybersecurity Advisory Committee, the Boston College Cybersecurity Business Advisory Board, the SecureWorld Advisory Council and the Boston CISO Leadership Board. With the City of Providence, she created and now leads the Providence Information Security Advisory Council to support the city's mission to promote cyber defense and good cyber hygiene.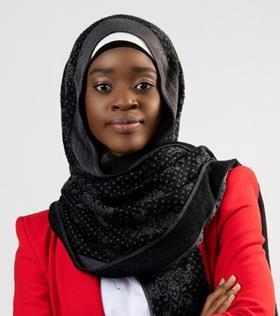 My Sessions
Why Effective Process and Governance is as Important as Technology When IAM issues arise
29 June 2022, 13:00 - 13:45 BST