Data Protection and Privacy Professional - Financial Services Sector
Mercy Wafula is an Advocate of the High Court of Kenya, a Certified Information Privacy Professional- Europe with the IAPP and a Certified Risk Professional with the Institute of Risk Management. She has accumulated experience in Privacy and Data Protection, Legal, Risk Management, and Policy and Regulatory Compliance from various roles in a Big 4 professional services firm and in the insurance and financial services industry in East Africa.
In the era of emerging data protection laws and regulations in Africa, she has played a pivotal role in helping these organisations create and implement data protection and privacy frameworks from the ground up. This has made her possess a profound understanding of the ever-evolving data protection landscape and has been a catalyst for change in the region.
She is a passionate advocate for data protection, and is at the forefront of ensuring that individuals' personal data is safeguarded in an increasingly digital world. With a career defined by a dedication to the principles of data protection, Mercy Wafula continues to be a beacon in the field.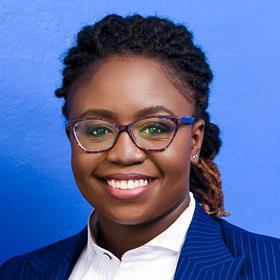 My Sessions
Transformative changes: 36 out of 54 African countries embrace Data Protection Law
Day 1, Wednesday 29th November 2023, 15:00pm - 15:45pm GMT