Max Schrems is an Austrian activist and author who became known for campaigns against Facebook for privacy violation, including its violations of European privacy laws and alleged transfer of personal data to the US National Security Agency (NSA) as part of the NSA's PRISM program.
Schrems is the founder of NOYB – European Center for Digital Rights.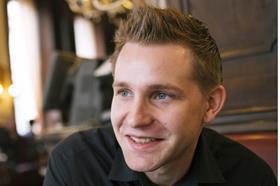 My Sessions
Keynote: Max Schrems
24 June, 4pm UK time + on-demand
Join us as we ask Max Schrems for his views on the latest complaints his company (NYOB) has raised with Apple and Google, plus the state of EU data protection, and whether the EU-U.S. data flows issue can ever be resolved.