Marc Tielemans has 30 years of professional experience ranging from telecom and security to compliance, governance, and risk management.
He is the founder of RealCGR, Regulatory Technology provider in the domains of compliance, resilience, data protection, blockchain-based personal-data anti-fraud and crisis communication.
Marc is a practical person and holder of several certifications. He believes that safer organizations contribute to a safer world for all and therefor, his personal mission is to propagate governance, compliance, and risk management. Besides daily work in the business world, Marc evangelizes risk management in the community of young professionals as guest lecturer at Thomas More Business School for international students.
Several international memberships, the publishing of opinion pieces and participating to readings and moderations make Marc's network large. It is for him a pleasure and an honor to be part of this great present event.
In his free time, Marc enjoys watching art, making his own painting art, listen to music, cooking, trying great world-foods & beverages or also just walking in nature and motorbiking to Europe's most beautiful corners.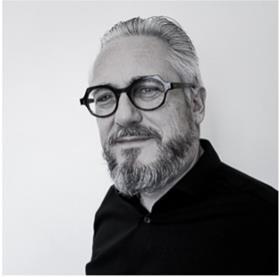 My Sessions
The Role of Privacy and Security in ESG
Stream 1, 29 September, 13:00 - 13:25 BST