Global Privacy Attorney, Verizon
As a seasoned professional attorney, she has built privacy frameworks in start-ups and companies with 10 billion+ in revenue. She was instrumental in implementing privacy frameworks in Facebook, Pinterest, and Opendoor. Manisha is skilled in privacy, security, legal product counseling, general management leadership in the FinTech and e-commerce domain.
Prior to this, she was the General Counsel and COO at Sooryen where she spearheaded various strategic initiatives including the Company's exit to Encora, a Warburg Pincus company. She managed a global compliance team at HCL America Inc. She has worked with the global law firms like AMSS & NDA.
She is dually qualified as an attorney in California and India. Holds a CIPP-E/CIPP-M/CIPP-US and Scrum certification. She also writes regularly on LinkedIn and Medium.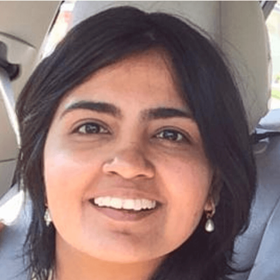 My Sessions
Fight Fire with Fire: Artificial Intelligence for Red Teams and Blue Teams
Thursday 18th May 2023, 15:00 - 15:45 GMT