Know-How and Training Committee of PrivacyRules
Luiza Sato has recognized experience in the areas of Data Protection, Digital Law and Intellectual Property. She graduated from Largo São Francisco Law School (USP), with a postgraduate degree in Intellectual Property at GVLaw and holds a LL.M in Law and Technology from the University of California - UC Berkeley. Luiza was in 2020 the most voted lawyer, by clients and colleagues, as the rising star of the Data Protection area in Brazil and, in 2021, elected a next generation partner by Legal500 and one of the 500 best Data Protection lawyers of the world by the WWL global ranking.
Today, she works mainly in data protection adequacy projects and transactions involving data protection and consultancy in digital law and intellectual property rights. She also devotes a lot of her time to Diversity & Inclusion initiatives and is proud to be a female leader of color.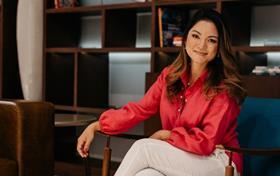 My Sessions
Data Protection Update: Latin America
30 June 2022, 14:00 - 14:45 BST