Head of Data Governance and Privacy - UK & Ireland, Informatica
Former Global Programme Director for Crown Jewels and Data Risk & Controls Remediation for Group CDO at HSBC. Currently he is Data Governance & Privacy Domain Expert for UK & Ireland Financial Services and Strategic Accounts.
Levent has over 20 years of Global Financial Services experience, and currently works with top tier organisations to help transform their business and expand the partnership with Informatica in key areas of Data Governance, Privacy & ESG Reporting.
Levent was the former Global Head of Customer Data Governance, Crown Jewels and Data Risk & Controls Remediation at HSBC, the Global Head of Reference Data at Deutsche Bank and Group Basel 3 Data Governance Lead at Royal Bank of Scotland Group (now called NatWest Group).
Levent has extensive programme management, business analysis and technology experience, with exposure to all phases of the project/programme/portfolio management lifecycle. He has deep analytical skills and a proven delivery record in a number of high-profile C-Suite and Board level business facing roles.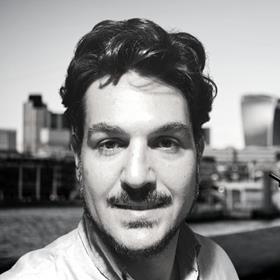 My Sessions
The Future of the Cloud: A Survey of the 2022 Landscape, from Hybrid Clouds, Storage-as-a-Service and Ransomware [Sponsored by Informatica]
Tuesday 15th February 2022, 16:00 - 16:45 GMT