Privacy Specialist, Ericsson
Laurence is currently working as a Privacy Specialist at Ericsson in Finland, ensuring privacy by design in Ericsson's product portfolio. Prior to this, he was a privacy consultant with Deloitte.
Originally from the UK, he has his bachelor's degree in Law from Birmingham and his master's degree in International Business Law from Helsinki, specialising in Digital and Privacy law where he wrote his thesis on Data Transfers post-Brexit.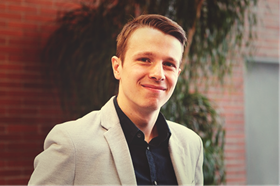 My Sessions
September 23, 2021 2:00 PM (BST)
International Data Flows: EU and UK data flows: The Future of the Post-Brexit Agreement