Sr. Director, Data Governance and Privacy Leader EMEA & LATAM
Connecting people through data! Kash brings deep international data governance experience working with customers across various industries. In his current role at Informatica, Kash's responsibilities include providing leadership to the EMEA & Latam region to expand Data Governance & Privacy footprint, engage in business conversations, and craft the strategy for mapping solutions covering Data Governance, Catalog, Data Privacy, Data Quality, and MDM. Kash's expertise helps customers achieve business outcomes within Regulatory Compliance, Data Analytics, Customer Intelligence, and Digital Transformation.
Previously, Kash worked at Collibra where he started as the 5th founding member and leading a global advisory team to scale data governance programs for customers and help guide the company through milestones including double-digit revenue growth, customer acquisition, and market leadership. He also held a research role at the Bioinformatics division of UAMS and designed an ontology-driven quality framework supporting cancer research.
Kash has a master's degree in Information Quality from UA Little Rock in collaboration with MIT, and a bachelor's in Computer Science. He has appeared as a guest speaker at many international forums on (for) Data Governance and Kash's work has been published in journals like Gartner, Info Gov, International Data Governance Winter Conference (DG Winter), MITCDO Forum, DMC LATAM in Brazil, Collibra Data Citizens, Instituto Tecnológico Autónomo de México, International Association for Information and Data Quality (IAIDQ), UA Little Rock and Informatica.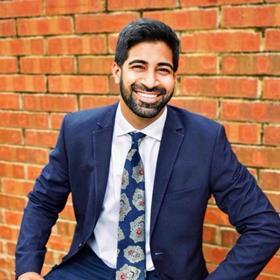 My Sessions
The Role of Ethics in Technology: Why ALL Companies Need to Explore This
Wednesday 16th February 2022, 16:00 - 16:45 GMT