Shareholder, Baker Donelson Bearman Caldwell & Berkowitz, P.C.
Justin advises his corporate clients on the deployment and scaling of technology that ranges from SaaS, Fintech, data centers to autonomous vehicles, drones and cryptocurrency. Since data is critical to every transaction, he helps clients make informed business decisions while managing data privacy and cybersecurity risk.
When it comes to cybersecurity, Justin utilizes a pragmatic business approach to addressing cyber as a business enterprise risk at every stage in the business lifecycle. He specifically advises the c-suite and boards on identifying and managing cybersecurity risk with respect to mergers and acquisitions, investment capital transactions, lending, vendor and customer contracts, and cyber insurance. He leads breach incident response teams on ransomware and wire fraud cases in industries ranging from medical IT, health care SaaS and logistics to manufacturing. Companies regularly seek Justin's advice on preparing to handle breach response and proactively managing cybersecurity risk.
Justin counsels clients creating non fungible token (NFTs) exchanges, through the creation and iteration of business models that address regulations including federal and state money transmitter laws, AML/KYC, privacy and cybersecurity, as well as whether tokens are considered securities.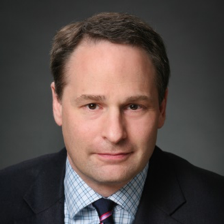 My Sessions
Non Fungible Tokens: Innovation vs Privacy and Security
Wednesday 16th February 2022, 20:00 - 20:45 GMT