Jose Belo (FIP, CIPP/E, CIPM) is a legal professional and Data Protection Officer, specialized in data protection and privacy.
Jose is currently Head of Data Privacy at Valuer.ai.
Valuer.ai is a tech company from Copenhagen, Denmark. It is a data-driven platform powered by advanced AI algorithms that helps corporations, accelerators and venture funds with the discovery of relevant innovative technology, identifying new market opportunities, and prioritising strategic initiatives to fuel their business development.
Jose is a former co-chair of the IAPP Lisboa (Portugal) and Luxembourg Chapter.
An LL.B in Law, Jose also holds a Certificate in Law & Technology from the University of California (Berkeley), centered on U.S. Intellectual Property and Privacy.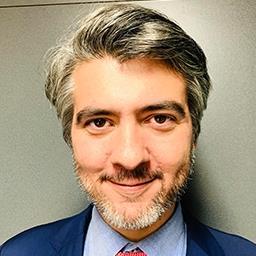 My Sessions
Innovation and Digital Regulation: The Importance of Ethics [Sponsored by Ketch]
Tuesday 15th February 2022, 15:00 - 15:45 GMT
How Privacy Can Help You to Earn Your Customers' Trust?
Wednesday 16th February 2022, 09:00 - 09:45 GMT