Data Privacy Specialist, Mercado Libre
My name is Guilherme (a hard name to pronounce outside of Brazil), but you can call me Gui.
I'm Brazilian, used to live in São Paulo before the pandemic but moved to a smaller city. I love coffee, Star Wars and bike riding.
I have a bachelor degree in Law, and I have been working in Information Security and Data Privacy for several years.
I also have two post graduate degrees in Risk Management and Compliance, and some certifications as CISSP and CISM.
My professional goal is to bring more security and privacy to our ever growing digital environment.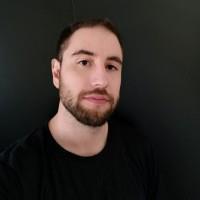 My Sessions
Fundamentals of Security for Privacy Professionals [Sponsored by Mine]
Wednesday 16th February 2022, 11:00 - 11:45 GMT