Graham qualified as Electrical Engineer and developed avionics and weapon control systems at Atlas Aircraft before returning to university to study finance and auditing. He completed articles and a Higher Diploma in Computer Audit and is also a qualified CISA (Certified Information System Auditor) and AGA (SA).
Graham spent 12 years at Liberty Life where he introduced IT Governance and Risk Management to the Company as an added service to the Internal Audit department which he managed. Graham then moved to full time positions as Group Risk Executive reporting to board sub committee's for two public listed companies where he was instrumental in implementing Enterprise Risk Management Solutions using, BarnOwl, Cura and KnowRisk. Graham now specialises in the development and implementation of integrated Internal Audit, Risk Management frameworks, roadmaps and systems to ensure appropriate levels of risk mitigation through sound risk management practice at all levels including strategic, operational, cyber security and sustainability application.
Graham uses his extensive Internal Audit IT Audit engineering and Insurance Risk management skills to design and implement value adding practical solutions for clients.
Graham provides a key role in knowledge sharing as well as in consulting with clients and international channel partners on cyber resilience and information security using appropriate technology for application in the development of resilient and sustainable solutions. He has been invited to speak in many conferences both locally and internationally as a guest speaker, and is regarded as a leader in the cyber, forensic and risk industries.
Graham contributes to knowledge sharing using his substantial body of knowledge via academic papers and thought leadership articles which have been published in reputable IT magazines and websites. He has frequently featured in the media for his opinions on current and future trends and how to prepare for the cyber and sustainability risks that face all organisations.
Graham is committed to continuous learning and development and regularly attends seminars on cyber security, information management and their impact on sustainable development, climate change and global resilience.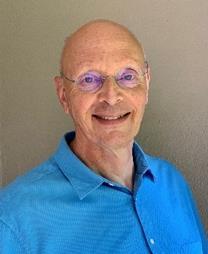 My Sessions
A Culture of Vigilance and an Understanding of Risk: Cyber Resilience Strategies and Best Practices
Tuesday 15th February 2022, 19:00 - 19:45 GMT