Head of Data Privacy and Compliance, UK Cabinet Office
Glen has spent his working life involved in Policing and Security, falling into policing of a fashion, joining the RAF Police in 1998 when he discovered University was expensive. During his time in the RAFP Glen carried out all aspects of policing finally settling into Counter Intelligence, responsible for carrying out Counter Espionage and Counter Terrorism duties for the RAF at home and abroad in some notable locations, some you'd want to go on holiday to but most you wouldn't!
Leaving the RAF as a regular in 2012, as part of the Strategic Defence Review of that year, he moved into the private sector. Firstly at Fujitsu Defence and National Security as their Head of Operational Security & Risk Management, before moving to Sopra Steria as Head of Operational Security for Government accounts. In 2016 he moved to the 3rd Sector taking up the role of Chief Security Officer at The Prince's Trust as well as being appointed as the DPO in 2017 after opening his big mouth around GDPR.
This was followed by a move to Save The Children International in November 2019 where he took up the role of Global CISO and Head of Data Protection for this prestigious charity. Moving again in May 2022 this time into the public sector as a member of the Civil Service, he took up his current role as the Head of Data Privacy and Compliance for the UK Cabinet Office. Glen was nominated and awarded the inaugural Cyber OSPA for Outstanding CISO in 2021 and was included in the 2022 Global Top 100 Leaders in InfoSec list.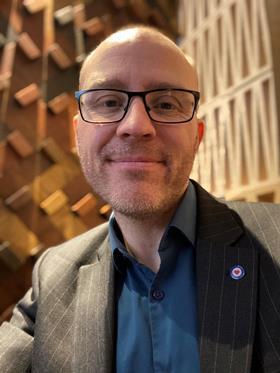 My Sessions
The Data Protection and Privacy Risk Landscape
Stream 2, 29 September, 12:00 - 12:25 BST