Senior Counsel Privacy and Data Protection, Mastercard
Femi made his foray into IT law in 2015 when he published - Introduction to Computer Law in Nigeria. He worked as in-house counsel at one of Africa's pioneering software companies, SystemSpecs (owners of Remita). He moved to Nigeria's IT Regulator (NITDA) in 2016. His work was instrumental to the growth of the digital economy in Nigeria. He became the pioneer Desk Officer of Nigeria Data Protection Regulation. His innovative nurturing of the NDPR led to the creation of an industry employing over 9,000 people and valued at 22 million dollars as at 2021.
Femi is currently the Regional Privacy Counsel at Mastercard covering 81 countries across Eastern Europe, Middle East and Africa. He is responsible for ensuring compliance with privacy principles and engagement with privacy regulators to make the laws and policies mutually benefit the digital economy stakeholders and the government.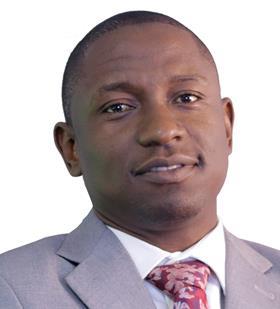 My Sessions
Privacy, Security and Digital Policy Update: Middle East and North Africa
Wednesday 17th May 2023, 09:00 - 09:45 GMT