Resilience Engineering Partner, Virgin Media O2
Federico is a multilingual Information, Cyber Security, Risk and Resilience Leader, with a combination of leadership, technical, and managerial experience developed over 20 years within private and public sector enterprises, with global and local companies.
Federico has been recently promoted to Resilience Engineering Partner in the Change-Digital Security Department of Virgin Media O2, and has been building the Resilience and Site Reliability Engineering (SRE) practice from the ground up to find vulnerabilities, risks, and limits in company systems before they lead to large-scale issues.
During his career, Federico achieved a long list of professional certifications such as CISSP, C-CISO, CISM, CGEIT, CRISC, CDPSE, MBCS, ISO27001 LA, and more.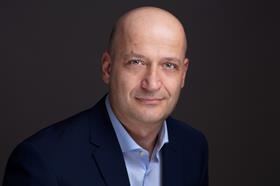 My Sessions
Risk Resilience and Enterprise Agility: Two Sides of the Same Coin
Stream 1, 29 September, 10:00 - 10:25 GMT