Postgraduate Researcher / PhD candidate, University of Southampton
Fabien is an experienced leader in the People profession, with a career spanning over 20 years in a variety of roles for large multinational organisations across Business Partnering, International HR, Talent Management and Diversity and Inclusion in sectors such as professional services, FMCG, oil and gas, and defence.
Fabien is a member of the Chartered Institute of Personnel Development, holds an MSc in Organisational Psychology, and has left his corporate roles last year to undertake a PhD in Organisational Behaviour at the University of Southampton. His research focuses on personal ethics and moral conflicts at work, how these are (or are not) acknowledged by organisations, and the impact they have on people's experiences at work.
Drawing from his personal experience, Fabien is a strong advocate for social justice and LGBTQ+ rights, and for calling out and normalising discussions on LGBTQ+ experiences and challenges, which he supported in organisations during his career, and continues to regularly write about.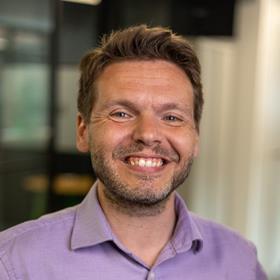 My Sessions
Unmasking Pinkwashing: Symbolic Support or Genuine Change?
Day 2, Wednesday 20th September 2023, 14:05 - 14:55 GMT