Partner, Aguilar Castillo Love
Fabian Solis has been assisting companies on technology-related matters for over 15 years. Tech and non-tech companies often featured on the Fortune Global 500 ranking, including 26 companies from the 2021 edition. Large global corporations and startups based primarily in North America, Europe, and Asia Pacific with business initiatives in Latin America and the Caribbean. Fabian's work with these companies has been focused and developed from trusting relationships with their legal departments, in-house counsel and senior management. He also regularly assists Top International and Magic Circle firms to meet their clients' requirements.
Different industries, cultures, jurisdictions and projects generally related to mergers and acquisitions, technology transactions, IP/IT contracts, intangible assets, cybersecurity, communications, blockchain technologies, business continuity, privacy, GRC and ESG. Fabian joined Aguilar Castillo Love last year from Deloitte where he was a Senior Consultant responsible for promoting the Digital Law practice in the Deloitte Spanish Latin America (S-LATAM) region.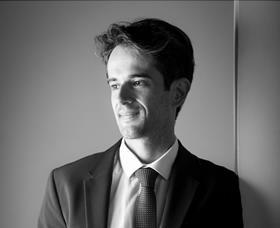 My Sessions
Data Protection Update: Latin America
30 June 2022, 14:00 - 14:45 BST