The IT Whisperer, Clearwood Consulting (Pty) Ltd
Caroline has 25 years' experience in IT systems development, IT service management and Information Governance consulting. She has been working on POPI compliance and privacy and data protection projects since 2017. She specializes in bridging the gap between Compliance, People and IT systems by leveraging her degree in Communication Sciences, training from the Compliance Institute of SA and her experience with ISO certification audits. She is qualified as a Senior Lead Implementer of ISO/IEC27701, the new ISO standard for Privacy.
She heads up Clearwood Consulting with her husband. She believes that small to medium business success is central to the economic and social well-being of societies in Africa and that good information governance is good for small business.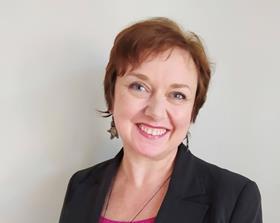 My Sessions
GDPR Compliant? The Extra Steps You'll Need to Take to Comply with South Africa's POPIA [Sponsored by Exterro]
Tuesday 15th February 2022, 09:00 - 09:45 GMT