Senior Consultant Privacy, DataGuard UK
Ben Daley-Gage is a certified data protection and privacy practitioner and holds the CIPP/E, CIPM and CIPT from the IAPP, as well as the BCS practitioner certificate. Ben also sits on the IAPP's Training Advisory Board.
As Senior Consultant Privacy at DataGuard UK, he is the legal expert for UK and EU Data protection law. Before that, he worked as Data Protection Officer at Homes England and has over 10 years' experience including at PwC UK and King's College London.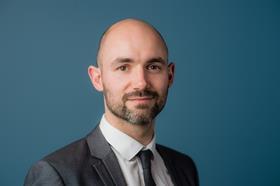 My Sessions
GDPR Reform, Online Safety, Light-Touch AI Regulation: Making Sense of the UK Legal Environment
Stream 1, 24 January 2023, 11:30 - 12:15 GMT
Assessing Personal Data Transfer Risk
Stream 2, 25 January 2023, 16:30 - 15:00 GMT