Cyber, Data & Technology Risk – Thought Leader
Anu has a strong interest in innovations in risk management and passionate about driving lifelong learning mindsets. She specialises in Risk, Governance and Compliance for cyber, data, tech and third-party domains.
She is an international recognised speaker having spoken at 40+ conferences and events in North America, Middle East, Europe and Asia- Pacific. She focuses on sharing practical and personal insights, with the aim of knowledge exchange two-ways.
A diverse executive with 20 years of experience in both industry and consulting at senior levels. She has worked across organisations in critical infrastructure (electricity, transport, health, media and telecommunications), FMCG, financial services, government and corporates.
Anu was awarded the Winner of Westpac Banking Group CEO Employee of the Year (2012), Finalist at 4 Westpac Banking Group CRO awards (2012 and 2013) and Finalist at Risk Management Institute of Australasia's Risk Consultant of the year (2019).
She has co-authored 5 publications globally and in Australia as follows: Global Artificial Intelligence governance and controls, Risk Reimagined – emerging technology risk, Grow your bottom line through supplier risk management and industry specifics.
She is a qualified Chartered Accountant (ICAANZ), holds a B Commerce - Accounting and Information Systems (UNSW), member of AICD and Certifications in Data Science (Berkeley), AI & Automation (MIT) and Cyber Risk (HarvardX).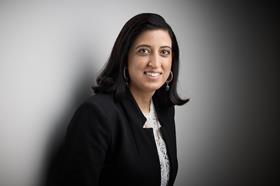 My Sessions
Insider Threats: Detecting and Mitigating the Threat From Within
30 June 2022, 08:00 - 08:45 BST