Former White House Director of Communications
Anthony Scaramucci was the founder of SkyBridge Capital. In June 2017, he was named the Chief Strategy Officer of the EXIM Bank. Scaramucci served as the White House Communications Director over a short period in July 2017.
Prior to founding SkyBridge in 2005, Anthony Scaramucci co-founded investment partnership Oscar Capital Management, which was sold to Neuberger Berman in 2001. Earlier, he was a vice president in Private Wealth Management at Goldman Sachs.
In 2016, Scaramucci was ranked No 85 in Worth Magazine's Power 100: The 100 Most Powerful People in Global Finance. In 2011, he received Ernst & Young's Entrepreneur of the Year – New York Award in the Financial Services category.
Anthony Scaramucci is a member of the Council on Foreign Relations (CFR), vice chair of the Kennedy Center Corporate Fund Board, a board member of both The Brain Tumor Foundation and Business Executives for National Security (BENS), and a Trustee of the United States Olympic & Paralympic Foundation. He was a member of the New York City Financial Services Advisory Committee from 2007-12.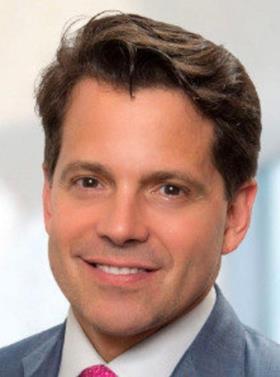 My Sessions