Data Protection Officer, Vorwerk International
Aneta Podsiadla is Data Protection Officer at Vorwerk International. Aneta has 15 years of multi-sectoral (finance, IT, consumer goods, pharmaceutical) and cross- jurisdictional experience in data protection, information security and IT law. Aneta had been appointed as a member of the European Advisory Board member and IAPP CIPM Exam Certification Development Board). In addition, she had worked as an external expert in the European Commission's Policy Expert Groups on Cloud Computing, Internet of Things, Data retention, and ENISA's European Private-Public Partnership for Resilience. Aneta is regularly giving speeches at international data protection conferences and teaches various aspects of data protection at universities. In 2012, she had been awarded a Fulbright Visiting Researcher scholarship at the John Marshall Law School in Chicago.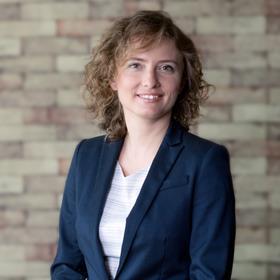 My Sessions
GDPR Five Years On: How Has Data Protection Changed?
Wednesday 17th May 2023, 11:30am - 12:15pm GMT