Managing Partner, Fakos – Data Privacy & Compliance Consultancy
Brazilian Privacy and Compliance Consultant, Professor and Lawyer. Author of the book "Ethics and Transparency - A Path to Compliance". Author of the book "Além da LGPD - Como Implementar e Gerir um Efetivo Programa de Privacidade de Dados". Certified Information Privacy Manager (CIPM). Encarregado de Proteção de Dados Certificado no Brasil (CDPO/BR). Certified Compliance and Ethics Professional (CCEP-I). Certified Financial Compliance Professional (CPC-F). Ll.m in Corporate Law (Getúlio Vargas Foundation - FGV). Master of Procedural Law (Espírito Santo Federal University – UFES). Specialist in building a Corporate Culture based on Ethics, Transparency and Respect. Experienced in Corporate Risk Analysis and Management, as well as in Protecting Corporate Reputation and Crisis Management. Enthusiast on building a more ethical and transparent business environment.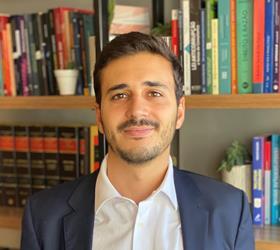 My Sessions
2023 vs 1984: Is State Surveillance Becoming More Intrusive?
Thursday 18th May 2023, 11:30am - 12:15pm GMT