Privacy Commissioner, Bermuda
Since January 2020, Alexander White has served as Bermuda's first Privacy Commissioner, establishing the office and building the foundations for a successful data protection environment in the country.
He is an attorney licensed in Illinois and the District of Columbia and served as a founding member of the International Association of Privacy Professionals' Privacy Bar Section Advisory Board. He founded the IAPP State, Local, and Municipal Government Affinity Group, and served on the U.S. Department of Homeland Security Data Privacy and Integrity Advisory Committee (DPIAC) for a three-year term.
Prior to establishing the Office of the Privacy Commissioner for Bermuda, Alex served as State Deputy Chief Privacy Officer for the U.S. State of South Carolina, developing a state-wide privacy program from its earliest days for over 70 state agencies and entities operating in finance, healthcare, education and higher education, law enforcement, and other sectors.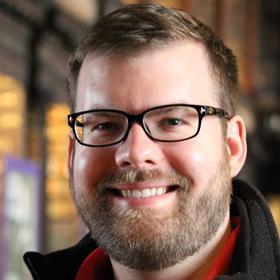 My Sessions
September 22, 6:00PM (BST)
Global Data Protection and Privacy Law Developments USA: Will Next Year see a Federal Privacy Law Under the Biden Administration?