In the UK, as in virtually every country, regulation of digital services is getting increasingly complicated. It can be hard to keep track of the upcoming changes to data protection, online safety and competition regulation.
Amid the transformation of the digital economy, the Digital Regulation Cooperation Forum (DRCF) is seeking input on its plan of work for the coming year. The important work of this group of regulators could have a serious impact on the tech sector and wider society.
If you want to better understand how the UK's digital sector is changing, register for #RISK Digital, taking place online on 24-25 January 2023.
Relevant session: GDPR Reform, Online Safety, Light-Touch AI Regulation: Making Sense of the UK Legal Environment, Stream 1 (Tuesday 24th January 2023), 11:30-12:15 GMT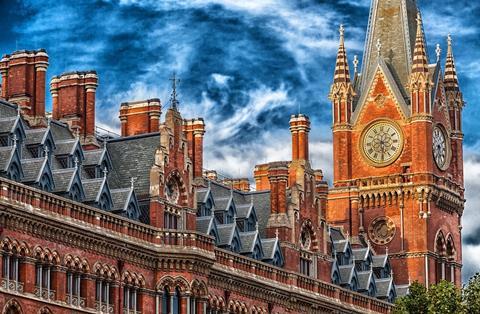 What Is the DRCF?
The DCRF brings together four UK regulators:
The Competition and Markets Authority (CMA)

The Office for Communications (Ofcom)

The Information Commissioner's Office (ICO)

The Financial Conduct Authority (FCA)
Many of these regulators have overlapping remits, and the DRCF's goal is to coordinate regulation across digital services.
Digital law and regulation must move quickly to keep pace with evolving technology. There are many upcoming legal initiatives and reforms that will impact UK digital services, including:
The Digital Markets, Competition and Consumer Bill

The Data Protection and Digital Information Bill

The AI Framework
A good example of how the regulators within the DRCF work together is the investigation into Google's Privacy Sandbox.
As part of its Privacy Sandbox exercise, Google plans to phase out third-party cookies and implement a new system of ad targeting that ostensibly improves user privacy. But the scheme could exacerbate Google's market dominance.
There are both privacy and competition concerns here. The ICO regulates privacy. The CMA regulates competition. So, it makes sense for two regulators to work together on this investigation.
Likewise, the ICO and Ofcom commissioned some research on "age assurance" technology. While intended to protect children from harmful online content (mostly Ofcom's remit), age assurance technology raises serious privacy issues (the ICO's remit).
The DCRF will also need to work together to coordinate AI regulation under the government's proposed AI framework.
DRCF Workplan 22/23
The DRCF's Workplan 22/23 focuses on three main areas.
Coherence

Collaboration

Capability
These three areas will also form the structure of the DRCF's workplan for next year.
"Coherence" aims to:
Synchronise efforts to protect children online by ensuring privacy and online safety protections work in unison.

Foster competitive online advertising markets that respect consumer and data protection rights.

Ensuring a coherent approach across regulatory regimes.
"Collaboration" aims to:
Support the use of algorithmic processing in a way that promotes its benefits and mitigates risks to people and competition.

Enable innovation in the industries that the DRCF regulates.
"Capability" aims to:
Improve knowledge-sharing through expert networks.

Build on "synergies" and bridge gaps in the DRCF's "horizon scanning activity".

Recruit and retain talent across all four regulators.
Factors for Prioritising Work
When planning the next year's work, the DRCF will prioritise projects according to the following factors:
"Does it fit with goals of the DRCF—to promote coherence, collaboration and capability (outlined above)?"

"Is it an area where DRCF can add value alongside work already being undertaken by the member regulators?"

"Does it make sense to further explore this area based on the current legislative, economic, social and political landscape?"

"Are there other regulators and/or institutions who we should partner with in this work?"

"Is it an area where DRCF can have meaningful impact?"
Call for Input
The DCRF is calling for input on its workplan for 2023/24.
Specifically, the DCRF wants answers to the following questions:
"Are there policy interactions or technologies you would like the DRCF to take into consideration as it develops its workplan for 2023/24? Why are these important? Please outline areas that cover at least two of the DRCF member regulators' remits."

"In line with the 'factors we consider when prioritising work' (see above), are there any areas of focus you believe align with these that are not covered in our previous workplan?"

"Are there any particular stakeholder groups (e.g. end users such as vulnerable consumers, children, businesses) that you believe the DRCF should be particularly mindful of when prioritising areas of focus for the DRCF?"
Many competing interests are shaping the UK's digital policy. If you can contribute to any of these questions, email DRCF@ofcom.org.uk by 27 January 2023.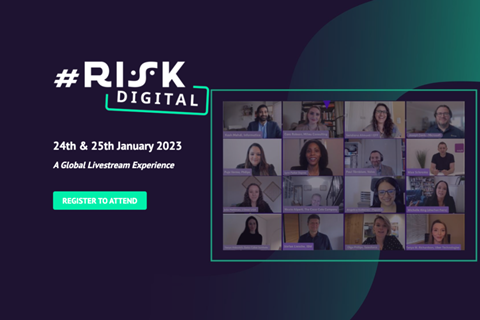 Hear more relevant information in the session "GDPR Reform, Online Safety, Light-Touch AI Regulation: Making Sense of the UK Legal Environment".
The session sits within a two-day agenda of insight and guidance at #RISK Digital, a risk-focused livestream experience taking place on January 24 and 25.
The event unites thought leaders and subject matter experts for a deep-dive into organisational approaches to handling risk. Content is delivered through keynotes, presentations and panel discussions.
Session: (Stream 1) "GDPR Reform, Online Safety, Light-Touch AI Regulation: Making Sense of the UK Legal Environment"
Time: 11:30-12:15 GMT
Date: Tuesday 24th January 2023
#RISK Digital is also available on-demand for global viewing