Taking place on 13th February 2024, #RISK DIGITAL will examine the changing risk landscape in a content rich, knowledge sharing environment. Attendees will be able to learn and better understand how to mitigate risks, reduce compliance breaches, and improve business performance.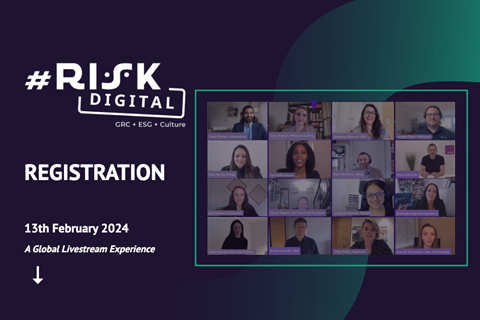 Today's business leaders must respond to more risks than ever before yet at the same time innovation is seen as an imperative and there can be no innovation without risk.
The last few years have seen seismic shifts in remote work technology, privacy, security, ESG and consumer attitudes to diversity, inclusion, and trust.
Risk management can no longer be just compliance driven and reactive and every organisation faces market, economic, technological, social, crime and security risks.
Why Attend #RISK DIGITAL?

Organisations are utilising advanced technologies like never before to help manage their regulatory compliance needs, drive efficiencies, improve user engagement, data quality and analytics.
Risk is now everyone's business and business leaders need to be tech-savvy and understand how GRC technology fits into the business strategy as well as solving regulatory challenges.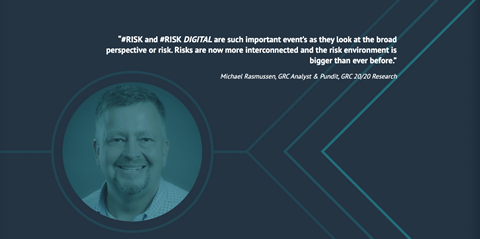 #RISK DIGITAL is aimed at:
CRO's, CISO's, COO's, CPO's, CDO's, CFO's, CMO's, CTO's, Heads of Operational Resilience, Heads of Internal Controls, Heads of Assurance, Regulatory Risk Directors, Heads of Enterprise Risk Management, Heads of ESG, In-house Counsels, Compliance Directors, Heads of lines of business.
13th February 2024, a global livestream experience
25 Sessions
12 Hours of content
30+ Speakers

#RISK DIGITAL Agenda
Six content themes with insightful sessions, case studies, high level thought leadership presentations and panel discussions.
→ Privacy
→ ESG
→ Compliance
→ Security
→ AI
→ Ethics