We are very happy to announce that holistic disability inclusion specialist Jodie Greer will speak at #RISK Digital next week.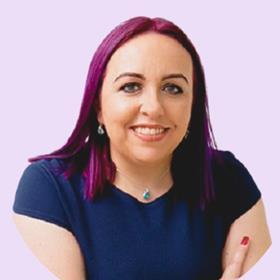 Streaming live January 24 and 25, #RISK Digital gives global audiences the chance to enhance knowledge on how to mitigate risks, minimise compliance breaches and boost business performance.
Jodie Greer is CEO and Founder at Be #PeopleSmart Ltd, a company that delivers flexible services to allow organisations to be disability inclusive and accessible. A passionate and lifelong advocate for disability inclusion, Jodie will appear exclusively at #RISK Digital to discuss drivers behind employee engagement and strategies for improving retention.
→ Hear more from Jodie Greer in her panel debate: "Strategies for Managing Employee Engagement and Retention".
Time: 13:00 - 13:45 GMT | Date: Wednesday 25th January 2023
We caught up with Jodie for more on her professional journey and an introduction to the topics covered in her panel debate at #RISK Digital.
Could you outline your career pathway so far?
I spent 24 years in the big corporate world, 20 of those in Corporate Real Estate. However, my passion for disability inclusion goes right back to childhood and for a long time I wasn't sure what to do with it – although I did take all opportunities to improve accessibility across multiple sites.
My journey to being a full-time Disability Inclusion Specialist started in earnest back in 2009 when I came across a group of people at Shell who had kicked off an enABLE Network in London, and I knew immediately that I had to get actively involved.
I ended up leading the enABLE Network across the UK for a decade and supporting the implementation of enABLE Networks in 12 more countries around the world. I then became Shell's first Global Accessibility Lead and put my passion to use full-time across the group.
Fast forward to 2020, in the middle of a pandemic, I decided to take a leap of faith and leave my comfortable corporate career to launch Be #PeopleSmart, to help many other organisations to achieve true disability inclusion and accessibility.
What trends have impacted most on employee engagement and retention over the past few years?
Covid-19 has left us with some positive legacy. For the first time, many people realised how it can feel to not have the tools they needed at hand, and even worse to feel excluded. That may not sound positive, but for those who felt that way pre-pandemic, it has really helped that those in influential positions started to recognise the need for change and the value of inclusion.
This also meant finding new and effective ways of communicating, of delivering learning, and the importance of ensuring employees feel valued. There's still a long way to go to put human-centricity back in to business, but I believe we are heading in the right direction.
Inclusive working practices is another area. Previously many people heard the words "working from home is not productive" and then all of a sudden, many of us proved that wasn't the case. In fact, I know a lot of people who feel more productive working from home.
This has also meant an increase in trust, which is an important part of feeling respected and valued – if organisations don't trust their employees then they have bigger problems than simply how someone works most effectively.
Could you identify some of the strategies for minimising staff attrition rates that organisations are employing?
One of the bigger challenges concerns which staff are being retained. Often, it's a case that those who 'fit' within a certain demographic are made to feel valued, however it can feel very different for others.
For example, if an employee acquires a disability and their environment, tools and ways of working aren't accessible for them anymore, then the likelihood is they will take their skills and experience to an inclusive competitor.
With more than 80% of disabilities being acquired in adulthood, that's a high risk for the majority of organisations. By implementing strategies for people-first workplaces, where inclusion and accessibility are as much a part of the DNA as cyber security, businesses can set themselves up for long term success.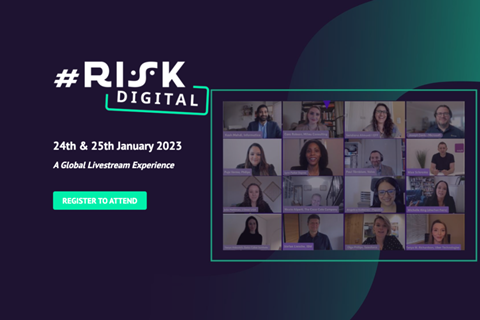 Hear more from Jodie Greer when she examines these issues in depth in her #RISK Digital panel debate, "Strategies for Managing Employee Engagement and Retention".
The session sits within a two-day agenda of insight and guidance at #RISK Digital, a risk-focused livestream experience taking place on January 24 and 25.
The event unites thought leaders and subject matter experts for a deep-dive into organisational approaches to handling risk. Content is delivered through keynotes, presentations and panel discussions.
Session: (Stream 2) "Strategies for Managing Employee Engagement and Retention"
Time: 13:00 – 13:45 GMT
Date: Wednesday 25th January 2023
#RISK Digital is also available on-demand for global viewing