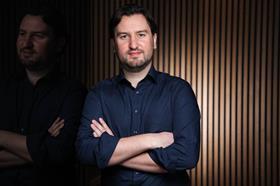 Streaming live January 24 and 25, #RISK Digital gives global audiences the chance to enhance knowledge on how to mitigate risks, minimise compliance breaches and boost business performance.
Jan Sohlmann is Senior Manager of ESG Investor Engagement at Bayer. He has over a decade's experience at the edge of financial and sustainability reporting and ESG strategy, and holds a PhD in economics from Ruhr-Universität Bochum.
A vociferous advocate of holistic approaches to ESG management, Jan will appear exclusively at #RISK Digital to explore the links between ESG and financial performance, and the impact of ESG on enterprise risk profiles.
→ Hear more from Jan Sohlmann in his panel debate: "ESG and Value Creation: How ESG Drives Financial Performance".
Time: 12:45 – 13:30 GMT | Date: Wednesday 25th January 2023
We caught up with Jan for more on his career so far, and for an introduction to the themes on the table at his #RISK Digital session.
Could you briefly outline your career pathway so far?
I started my career as research associate in economics at Ruhr-Universität Bochum in collaboration with Bayer in 2010, a four-year working experience with a focus on international accounting.
Subsequently, I fully joined Bayer's corporate accounting and took responsibility for the preparation of the Management Report in the Group's Annual Report. The latter already followed an integrated concept back then and acted as connector to the sustainability team.
Here I started in 2020, with a focus on engaging institutional investors to shape the company's ESG strategy, a topic that has only grown in importance since.
What primary drivers have pushed ESG up the priority list as part of business growth strategies?
Key is the growing understanding of the big ecological and societal challenges of our time alongside an increased public awareness, regulatory changes, and also a shift in the capital markets.
Especially, the climate crisis has called upon companies to rethink their approaches to sustainability and move towards more integrated strategies that are linked to the core of their operations.
This is not limited to risk management, but also includes impact together with business opportunities. With businesses in the agricultural and the healthcare space, Bayer's growth strategy builds on megatrends, namely an aging and growing population that goes along with increasing needs in terms of health and nutrition.
At the same time, an increasing pressure on ecosystems asks for a more efficient and responsible use of natural resources. The company has tremendous opportunities in terms of sustainable innovation.
What role does ESG play in creating value and financial performance?
ESG always influences value creation and financial performance, be it in a positive or in a negative way. At Bayer, we are about to continuously implement an integrated strategy that targets impact at scale and takes ESG into account throughout the value creation process.
In my opinion, this approach bears huge long-term potential in terms of three key themes that are interlinked.
Firstly, an integrated ESG strategy can increase operational effectiveness through a more holistic governance and risk management approach to ensure that the company progresses in line with its targets.
Secondly, it strongly correlates with public perception, trust in the company, and finally reputation.
Thirdly, it can go along with new business opportunities. Rather as a logical consequence, ESG seems to be on its way to be a substantial driver of investments in the capital markets.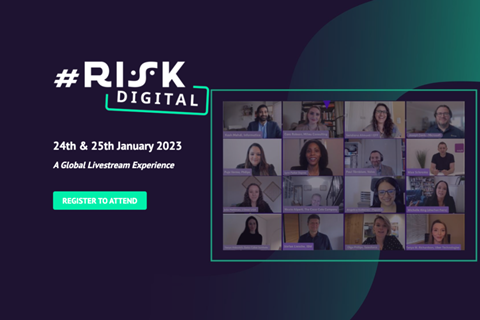 Don't miss Dr. Jan Henning Sohlmann exploring these issues in depth at #RISK Digital in his session, "ESG and Value Creation: How ESG Drives Financial Performance".
The session sits within a two-day agenda of insight and guidance at #RISK Digital, a risk-focused livestream experience taking place on January 24 and 25.
The event unites thought leaders and subject matter experts for a deep-dive into organisational approaches to handling risk. Content is delivered through keynotes, presentations and panel discussions.
Session: (Stream 2) "ESG and Value Creation: How ESG Drives Financial Performance"
Time: 12:45 – 13:30 GMT
Date: Wednesday 25th January 2023
#RISK Digital is also available on-demand for global viewing