We are delighted to reveal that ESG leader Aedín O'Leary is to speak at #RISK Digital, opening tomorrow.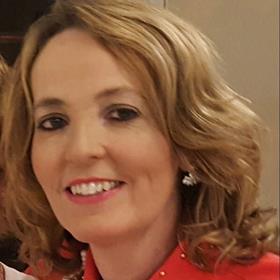 Streaming live January 24 and 25, #RISK Digital gives global audiences the chance to improve understanding about how to mitigate risks, reduce compliance breaches and improve business performance.
A qualified Financial Advisor, Aedín O'Leary is an Independent Non-Executive Director, Investment & ESG consultant with over 25 years' experience in the Asset Management and Financial Services industry. Aedín is also Co-Founder of the Green Team Network, an initiative which devises collaborative solutions for the Irish Funds industry to play its part in tackling Climate Change.
Aedín will be appearing at an exclusive panel debate at #RISK Digital, exploring the role of ESG in managing risks and how organisations can ensure good governance.
→ Hear more from Aedín O'Leary in her panel debate: "The Role of ESG in Risk Management and Governance".
Time: 11:30 - 12:15 GMT | Date: Wednesday 25th January 2023
Below, Aedín explains more about her career to date and introduces key themes to be explored in her session at #RISK Digital.
Could you outline your professional pathway?
I have worked in the Irish investment industry in a variety of roles over more than 25 years, in both asset management and investment advisory firms, primarily client relations and business development roles.
I have dealt a lot with institutional investors, including charities, who were really among the first adopters of ethical / socially responsible investment. In the early days and even up until a few years ago, this meant simply screening out what were considered unacceptable or "sin" stocks like tobacco, armaments, pornography etc. This has of course now evolved to include best in class investment, active stewardship and even impact investment.
Over the years, I have also worked as an independent investment consultant, helping clients develop and apply their ethical investment policies to suit their particular needs – today they are much more evolved and investing not just in traditional assets but now including investment in forestry, renewable energy, infrastructure and different social initiatives.
I left the executive world a few years back to continue consulting and also to become a non-executive director, now serving on a number of charity boards as well as some commercial boards. In each entity, I am determined to play my part in ensuring that the sustainability agenda gets the attention it deserves.
I'm still closely attached to the investment and funds industry and am co-founder of the Green Team Network (a collaborative forum for the Irish Funds industry to play its part in tackling climate change) and a member of the ESG Working Group at the Irish Fund Directors Association.
What are the primary ways in which ESG impacts upon an organisation's financial, operational and reputational risks?
Firstly, I want to say that ESG can impact as much on the financial, operational and reputational opportunities as risks for an organisation, so not to forget that.
In terms of financial, for instance, if an organisation does not sufficiently take account of environmental, social and governance factors, it may lose out by being denied access to funding or at least favourable terms from financial institutions.
The banking sector is increasingly under pressure to support, for instance, green initiatives and shun certain non-ESG friendly enterprises. The same is true of investors in your organisation who may be looking to invest only in the companies with the best ESG scores. I think any organisation can lose out potentially in terms of custom if it doesn't take ESG factors into account.
I spoke recently to a prominent Irish PR firm who are nearly always a shoe-in to be at least short listed for any substantial PR mandate doing the rounds. However, in recent tenders they are discovering that there is a whole section on explaining your ESG credentials – something they hadn't really documented before – or you don't even get on the long list of candidates. This is a sea-change not just for them but increasingly for other businesses going forward.
There may be a financial outlay attached to ramping up your organisation's efforts around being sustainable – additional investment in people, technology, systems etc. This may hurt in the short-term, but with the right approach and better ways of doing things, hopefully there is a pay-off in the medium to long-term. Potential cost savings can arise quite quickly too, where an organisation takes steps to reduce its energy usage and / or switches to sources of renewable energy.
In terms of operations and the associated risks, a big part is about ensuring your people, processes and systems are all fit for purpose in terms of delivering on the different targets and metrics the organisation sets for itself.
I heard it put well recently that with ESG, there's a huge opportunity in getting it right but a huge risk in getting it wrong. So if for example, you realise you need to assign more people to, say, ESG and sustainability type roles, including data collection and reporting, some of the risks may put question marks over whether you will be able to secure the required expertise and the right people, or if it will suffice should your decision be to develop the sustainability skillset in-house, training up staff. Are you going to be able to obtain the data you need, will it be timely and accurate, have you the frameworks etc. in place to scrutinise the information, to report on it well enough to comply with regulatory requirements and the needs of different stakeholders?
As the situation, especially around standardising data and reporting is still very much evolving, this is a great unknown.
A business's best protection in my view is to try and get ahead here, be as familiar and prepared as they possibly can for what's coming down the track in terms of disclosure and reporting.
This, in turn, brings us to reputational risk – it's quite daunting to pronounce what your organisational sustainability ambitions are; how you're planning to get there and how you're progressing in achieving this, because the minute you either actually are or are perceived to be overstating what you're doing, you're potentially in trouble.
So, greenwashing or the risk of being perceived to be greenwashing – or any other type of wash such as goal washing, competency washing, rainbow washing etc. – is a very real concern.
Therefore, a huge amount of care needs to be taken in relation to marketing and labelling products and services. We have seen this in the funds industry for instance, where a number of investment managers opted to classify various funds as Article 9 (funds with sustainability as their objective) under the SFDR provisions at first, but upon further reflection and possibly a clearer understanding about the regulations and expectations, have since reclassified these funds back to Article 8 – frankly this is the right thing to do if staying with the higher Article 9 classification was going to be a misrepresentation.
Better to own up early and save face than keep the head down and be publicly outed and reputation further damaged later.
What challenges do organisations face as they bid to integrate ESG into risk management and governance programmes?
Some examples of the challenges faced by organisations as they try to integrate include:
Developing Capability
In the first instance, this concerns trying to understand what skills and expertise are needed, identifying any gaps, then finding the people with the requisite skills and experience (after all, ESG is still a relatively new and evolving space), whether that be by recruiting in new people or training up existing staff, management and the boards of your organisation. Everyone is on a steep learning curve and it is difficult to keep pace with all the information in circulation.
Measurement - Information & Data
Depending on what sector you're in, your organisation may already be in scope for regulatory reporting, so while systems and processes are being developed around the structures, headings etc. that you will be using to report, you may well be struggling to get accurate and timely data with which to populate reports for now.
With so many different data sources and providers out there and a lack of standardisation and comparability between the data, ratings etc., in many cases it's very difficult for organisations to be assured they are really portraying an accurate picture. It's not ideal, but I think organisations must still do their best to try and secure representative data because done is better than perfect.
Developing a Sustainability Vision & Roadmap, then communicating your ESG story
This does not have to be unduly complicated, but I think it's something a lot of organisations may be struggling with and don't know where to start.
It's time consuming and can be resource-heavy for an organisation to take the time to calculate its baseline across different environmental, social and governance factors, then to establish what targets and metrics to set, to monitor and measure progress on these and then to report it back – whether that be to report externally to regulators, customers, shareholders or to communicate the sustainability plans and story throughout your organisation and try to garner support.
However, there are usually some easy enough steps that can be taken and quick wins to be had to set you on your way. There's also a lot of invaluable resource to tap into out there from ESG advisors and from organisations who are already making good strides around sustainability, but knowing where to look and from where to take guidance on best practices can sometimes be tricky.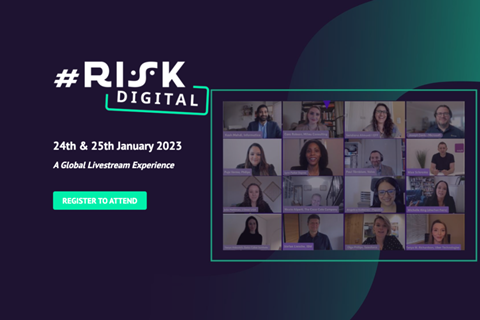 Aedín O'Leary explores these issues to greater depth in her #RISK Digital panel debate, "The Role of ESG in Risk Management and Governance".
The session sits within a two-day agenda of insight and guidance at #RISK Digital, a risk-focused livestream experience taking place on January 24 and 25.
The event unites thought leaders and subject matter experts for a deep-dive into organisational approaches to handling risk. Content is delivered through keynotes, presentations and panel discussions.
Session: (Stream 2) "The Role of ESG in Risk Management and Governance"
Time: 11:30 – 12:15 GMT
Date: Wednesday 25th January 2023
#RISK Digital is also available on-demand for global viewing