Chief Information Officer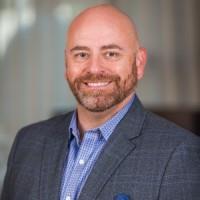 A healthcare leader with a specialization in Information Technology, my belief that being a well rounded person leads to preparedness for any given situation. Patient care and satisfaction is on the forefront of my mind daily. I am dynamic, energetic, passionate, and believe that high engagement leads to success. I bring strong interpersonal skills to any organization I'm a part of. My future career goals are focused on transformative management within the healthcare sector.
Current Role
Company Name: Community Based Care, LLC | WellHaven Pet Health
Job Title: Chief Information Officer
Start Date: January 2022
Company Industry: Hospital & Health Care
Location: Charlottesville, Virginia, United States
Community Based Care, LLC:
Community Based Care, LLC ("CBC") is a holding company formed to provide services to the Intellectual and Developmental Disabilities ("I/DD") market in North Carolina and surrounding states and currently provides services in North Carolina through its wholly owned subsidiaries Lindley Habilitation Inc., HomeCare Management, Hughes Behavioral Health Services and QC Inc.
WellHaven Pet Health:
Your Care Companion. WellHaven Pet Health helps veterinarians and their teams succeed both personally and professionally. We value our owner veterinarians and encourage them to stay. Our focus on personal growth, practice support and life balance provide the framing of the relationship we want to have with our doctor leaders. For those who wish to exit practice management, we support them with a smooth transition plan focused on both the owner and the hospital team.
Previous Company:
Company Name: Care Hospice, Inc.
Job Title: Chief Information and Security Officer
Start Date: December 2020