Chief Information Security Officer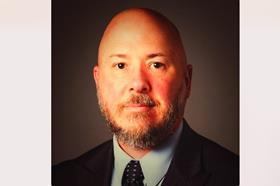 About I do my job so that you may do yours! More importantly, I protect people. Cybersecurity is a sociotechnical practice, and human factors are paramount in success. As a CISO, I serve as an enabler, and I am accountable for guiding the organization in balancing risks and benefits. As the CTO, I guide the business on the digital business journey. My career objective is to drive and develop innovative business enabling and people protecting cybersecurity and technology strategies. I use my strategic and technical experience to develop solutions to the problems and risks that jeopardize the confidentiality, integrity, and availability of systems and data. If left unaddressed, these risks result in devastating financial and reputational impacts on your organization. I offer a track record of providing meaningful insight and vision into developing goals, strategies, and programs that improve security, Infrastructure, technologies, and business goals. Results-oriented and highly qualified, I bring years of experience to each engagement. My record of accomplishments spans multiple industries, including Federal and State government, Health care, Higher Education, research, manufacturing, and financial industries. Coach, Mentor, Trainer – This is the core concept that guides my leadership.
Current Role
Company Name: UConn Health
Job Title: Chief Information Security Officer
Start Date: March 2022
Company Industry: Hospital & Health Care
Location: Memphis Metropolitan Area
UConn Health is a vibrant, integrated academic medical center that is entering an era of unprecedented growth in all three areas of its mission: academics, research, and clinical care. UConn Health is at the center of Bioscience Connecticut, a bold plan introduced by Connecticut Governor Dannel P. Malloy and approved by the Connecticut General Assembly in 2011. The plan will strengthen Connecticut's position as a national and global leader for bioscience innovation and improve access to quality health care for Connecticut citizens for generations to come.
Other Active Roles:
Company Name: National University | Indiana Institute of Technology | Leber Consulting, LLC
Job Title: Adjunct Professor | Adjunct Faculty/Course Developer | Chief Executive Officer
Start Date: August 2020 | October 2020 | January 2015
Previous Company:
Company Name: Christian Brothers University
Job Title: Adjunct Professor
Start Date: September 2021