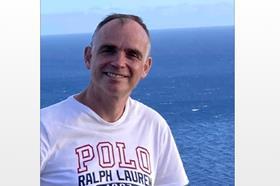 Darren is now the Chief Technology Officer at Marks and Spencer.
Current Role
Company Name: Marks and Spencer
Job Title: Chief Technology Officer
Start Date: March 2022
Company Industry: Retail
Location: Cambridge, England, United Kingdom
We hold ourselves to a very high standard here at M&S. That much has never changed. Our attention to detail, forward thinking and passion for improvement has led to the creation of some of the nation's most loved products. But a rapidly changing world demands that we change along with it. M&S has been at the forefront of social change for the past 134 years, and we're determined to keep it that way. Setting bolder goals and giving our people the space and resources to achieve them. Today, we are a unique retailer delivering top quality food, clothing, home products and financial services. We employ over 80,000 colleagues who serve over 32 million customers. But what about tomorrow? We've put customer-focused digital innovation at the heart of our business, partnering with world-class technology firms to help shape the retail experience of the future.
Other Active Role:
Company Name: Tesco
Job Title: Lead Enterprise Architect
Start Date: March 2022
Previous Role:
Company Name: Tesco
Job Title: Engineering Director Stores & Transactional APIs
Start Date: July 2017