IBM Distinguished Engineer - IBM Hyper Protect Services, IBM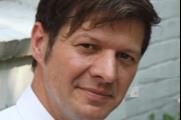 Stefan is the Architect for IBM Hybrid Cloud on Z and is focused on security, transparency and protection of data and services in flexible cloud environments.
He has worked in various areas as a Technical leader within IBM, most recently as Chief Architect for IBM Cloud Hyper protect Services and IBMs Watson Talent Portfolio where Stefan was building AI driven solutions that transform recruiting and career decisions within global organisations, that not only enhances quality of decisions, but also allows HR functions to enhance fairness and tackle biases.
Stefan also innovated within the Exceptional Web Experience products for several years with a focus on open solutions and integration.
He has more than 20 years of experience as a technical leader, collaborating with partners and customers through joint projects, as well as within IBM's product development organisation.
My Sessions
June 24, 2021 2:00 PM
Confidential Computing: The Next, Great, Development in Data Protection
A recent IBM IBV study said 74% of CEOs think adoption of cloud will be critical for their businesses in the next two to three years. Cloud migration, however, brings a higher risk of data exposure, making cloud security a critical issue for businesses, post-pandemic. This panel discusses the potential of confidential computing in enabling businesses to process sensitive data in a hybrid cloud without compromising consumer privacy or security.
Speakers include:
Victoria Guilloit, Partner, Privacy Cuture
Stefan Liesche, IBM Distinguished Engineer - IBM Hyper Protect Services, IBM
More to be announced