CEO, The Information Collective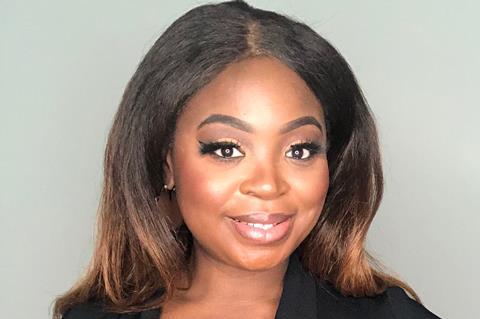 Samantha is a data privacy and tech-attorney. She is also the CEO of The Information Collective, a global digital compliance consultancy supporting executives at data-driven companies in the Caribbean, EU, UK, and the US with pragmatic and pro-business digital compliance advice. Samantha is also the Managing Attorney of Noir Digital Law, a New York law firm providing expert legal advice to creative, tech, and travel companies on managing their digital business presence.
Before launching The Information Collective, she was a global data privacy leader at CWT, Colt Technology Services, Linklaters LLP, and several UK government departments. Building on this experience, Samantha is a thought leader on data privacy for the travel technology and hotel industries.
Samantha holds an LLB Hons in European Languages and Law (French, German, and Spanish) and is a member of the New York Bar. She holds professional certifications in data privacy, risk management, and compliance and ethics.
Passionate about self-development, Samantha provides coaching to digital executives, through her "Star Success" program, to achieve their definition of success by embracing their individual and unique strengths.
Samantha is also committed to developing and maintaining the highest standards of digital ethics. To achieve this, she works with tech companies to eradicate algorithmic bias. She also speaks internationally on data privacy, focusing on the intersection between ethics, privacy, and technology.
My Sessions
June 22, 2021 4:00 PM
Americas Focus: Caribbean Data Protection & Privacy Regulations
The Caribbean has seen critical issues in regard to its data privacy regulations and has been slow in adopting comprehensive laws that provide formal legal structures for data transfers and protection. Currently, fifteen privacy laws have been passed, with Jamaica being the most recent by passing its Data Protection Act, 2020. The Government of Trinidad and Tobago are currently amending their own privacy law in accordance with the GDPR. This panel will discuss the future of the Caribbean's Data Protection Regime and the possibility of a collaborative regional approach towards data protection, as well as harmonisation with international standards.
June 23, 2021 4:00 PM
Diversity and Inclusion: AI, ML and Data Ethics
Artificial intelligence and machine learning are increasingly being seen as a holy grail for enabling regulatory compliance, particularly for larger companies. However AI and ML rely on huge amounts of data to operate effectively and what happens if the data used to train the machine includes bias? This session will talk about the dangers of conscious and unconscious assumptions about race and gender and other concepts creeping into data sets and how this risk can be mitigated.
Speakers include:
Tanya Richardson, Senior Counsel, Privacy and Cybersecurity, Uber
Samantha Simms, CEO, The Information Collective
Aishwarya Srinivasan, AI&ML Innovation Leader, IBM
Merve Hickok, Founder, AIethicist.org
More to be announced