Subject Matter Expert, Strategy Operations Advisor, Co-Host "Captivated Audience" Podcast, Ex Ante Advisory Limited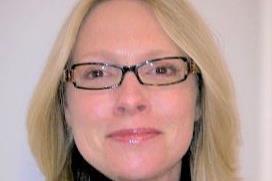 Sam is a financial crime prevention professional with over 15 years of practical experience in compliance. Sam's previous work experience includes working as MLRO, Data Protection Officer and CCO and Group Head of AML for various financial institutions, both offshore and in Europe.
Sam also worked offshore for several years as the first legal counsel to the financial regulator in Guernsey heading up its enforcement activities. She subsequently set up the regulator's first financial crime division, overseeing the examination of a variety of financial institutions and formulating the regulator's ongoing supervisory activities across a diverse group of financial sector participants.
Sam continues to maintain ongoing engagement with other regulators on financial crime matters and was approved in 2019 as an independent assessor for MONEYVAL, the European based body of the FATF.
Sam has extensive experience in the field of financial crime prevention and corporate governance matters. She has most recently been involved in projects related to operationalising and improving compliance programmes for VASPs, FinTechs, Payment Services providers, AML/CFT technology vendors and managed service providers. Sam has co-authored a number of online certificate training courses and actively mentors future FC compliance experts.