Director of Strategic Partnerships, Exterro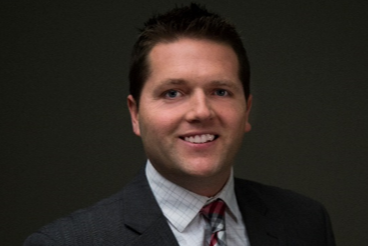 Robert Fowler is the Director of Strategic Partnerships at Exterro. Robert has over a decade of experience helping legal, compliance, privacy and IT executives in the areas of information governance, data mapping, data minimization, and third-party diligence. He has helped hundreds of leading companies develop and maintain comprehensive data inventories to comply with expanding data privacy regulations and implement defensible data minimization and deletion strategies to dramatically reduce the amount of email, electronic information and paper records.
His extensive experience and knowledge of information governance and data privacy requirements enables him to help clients establish effective processes for ongoing compliance.
Robert has worked with executives at companies including J. Crew, Smith & Wesson, Louis Vuitton, Brown Brothers Harriman, Raymond James and Newell Rubbermaid. Robert is a Certified Information Privacy Professional, (CIPP/US) and has an M.B.A., Masters of Business Administration from Webster University.
My Sessions
June 22, 2021 5:00 PM
Why More Organizations Should Prioritize their Data Retention Policies?
The results are in! Prioritizing your data retention policies leads to improved compliance, reduced spending resulting from less data, and simplified DSAR and Discovery responses as well as reducing the risk of data loss. This panel will explore case studies as to why more organizations are not utilizing their data retention strategies, how they can develop and prioritize their usage and ultimately, see the benefits.
June 24, 2021 3:00 PM
Improve Your Compliance and Reduce Expenditure: Data Retention Done The Right Way
Why do most organizations fail to make their data retention policies operational? A strong Data Retention Policy will provide benefits across legal and compliance activity, and reduce costs as well. Less data means fewer costs - Data Retention improves compliance, not just with retention regulations, but privacy as well. It can simplify DSAR and Discovery responses and reduce the risk of data loss. Doing data retention the right way will improve your organization's compliance and generate tangible results.
Speakers include:
Rober Fowler, Director of Strategic Partnerships, Exterro