MRLO & Head of Financial Crime, ASP, The Hong Kong and Shanghai Banking Corporation Limited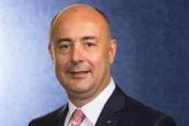 Paul joined HSBC in May 2017 where he had been responsible for delivering the professional investigative and financial intelligence capabilities in support of our businesses. More recently Paul has been appointed to the newly created role of Head of Financial Crime for Compliance ASP accountable for providing financial crime risk expertise in the form of 2nd line risk stewardship and delivering first line controls on behalf of the businesses. He is also the Regional Money Laundering Reporting Officer (RMLRO), and risk steward responsible for ensuring an effective and efficient ASP AML/CTF framework is maintained.
Before joining HSBC, Paul was CEO of AUSTRAC - Australia's financial intelligence agency with regulatory responsibility for anti-money laundering and counter-terrorism financing and prior to that, Executive Director Operations at the Australian Crime Commission where he also served 12 months as the acting CEO. Paul previously served as Deputy Director of the Victorian Office of Police Integrity (anti-corruption). These roles followed a 28-year career with the Australian Federal Police, including senior leadership positions covering a broad range of both operational and specialist fields in areas such as organized crime, anti-corruption, international policing and law enforcement capability development.
In 2007 he was awarded the Australia Policing Medal (APM) for his service to the development of international policing capabilities. In 2019, he awarded the Order of Australia (OAM) for leadership in fighting financial crime and regulation.