Director, Aviation Security & Cyber (ACyS), IATA (former Head of Aviation Security for Etihad Airways)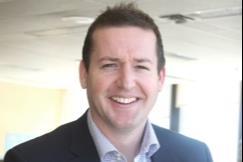 Matthew is the Director, Aviation Security & Cyber for the International Air Transport Association (IATA), based in Montreal, Canada. Matthew's responsibilities include leading IATA's international efforts on aviation security and cyber, whilst serving as the Secretary for Security Advisory Council (SAC), reporting into the IATA Board of Governors. Previously, Matthew worked for Etihad Airways, the National air carrier of the United Arab Emirates for over eight years of which he spent the last five years as the Head of Aviation Security.
Matthew has over 20 years security management experience drawing from law enforcement, Federal Government and private sector security roles. He has spent a large portion of his career thus far in the Middle East, both vocationally and academically developing interests in the utility of integrated risk models and continuity of civil aviation.
Drawing directly from his experiences with Etihad Airways, Matthew's instinct towards supporting executive- level risk decision-making continues to feature in view of an ever-evolving threat to civil aviation. In support of this, Matthew's role with IATA is strategically premised on the promotion of baseline compliance to Aviation Security standards and recommended practices. Moreover, leveraging an all-hazards, risk-based approach through strategic threat analysis and business continuity planning in a high threat, high reliability industry.
Previously, Matthew worked as a New South Wales Police Force Constable (Sydney, Australia) which culminated into a national security management role with the Australian Government (Canberra, Australia). The balance of his government security career led towards to a national project management role with DHL Express and a consultancy role with GHD Pty Ltd based in both Kingdom of Saudi Arabia and Dubai, United Arab Emirates.
Matthew has a Master's Degree in Science, majoring in Risk Management and Security. In addition, Matthew holds a Bachelor Degree in Policing and Justice and a Postgraduate Diploma in Criminal Intelligence, as well a number of aviation security management qualifications.
My Sessions
June 22, 2021 4:00 PM
Vaccine Passes: The Tech, The Law and the Importance of Data Protection and Privacy
This panel brings together leading experts in the technology, law and travel industry in relation to Vaccine (or Health) Passes. The debate will explore the tech and the importance of these passes to our World in this new normal, the law around these to inform our communities and dispell myths, and thought-provoking input from the travel industry about how this technology can help the World to travel again.