Data Protection Officer, What Works for Children's Social Care
James Robson is a data sharing subject matter expert who became the first person to place non-governmental charity research data into the Office for National Statistics in April 2022. He is the Data Protection Officer for The Evidence Quarter, What Works for Children's Social Care and five other research-based organisations.
James is active in the UN PETs Lab, the UK Inter-party Parliamentary Group for Blockchain, DARE UK, and the Secure Data Access Professionals (inclusive of The Crick Institute, The Alan Turing Institute and the founder of the ONS 5 Safes methodology amongst others).
He is a regular advisor and speaker throughout the country talking about Privacy Enhancing Technologies, Secure Digital Environments, Trusted Research Environments, archiving for secondary use, and runs the LinkedIn group 'Data Protection in Research'.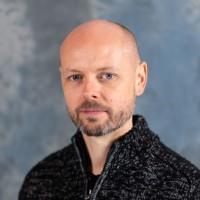 My Sessions
Reducing the Risk of Data Breaches Through Privacy Enhancing Technologies (PETs)
16 November 2022, 15:50 - 16:30 GMT