Head of Analytics, Napier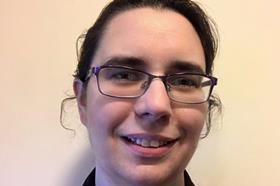 Napier is a new breed of AML and trade compliance tech provider. Our Intelligent Compliance Platform is transforming compliance from legal obligation to competitive edge.
All Napier products are built on our ICP third-generation compliance platform which can be delivered via public cloud, private cloud or on-premise.
Our tools dramatically reduce both false positives and false negatives and empower compliance teams to make validated decisions with unprecedented speed and accuracy.
Janet started coding in 1984 and discovered a passion for technology. She holds degrees in both Molecular Biochemistry (Oxford) and Mathematics (Open) and has a PhD in Computational Neuroscience (Sussex) where she started her work in Artificial Intelligence.
Janet has helped both start-ups and established businesses implement and improve their AI offering in multiple industries prior to applying her expertise as Head of Analytics to Napier. Janet regularly speaks at conferences on topics in AI including explainability, testing, efficiency, and ethics.
Janet is a committee member for the Royal Statistical Society Data Science Section and Treasurer for the IEEE UK and Ireland STEM Section. She is also a Judge for Awards.AI, which seeks to highlight new companies with innovative AI solutions.