Of Counsel, Davis Graham & Stubbs LLP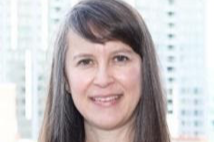 Camila leads the privacy and data security law group at Davis Graham & Stubbs LLP where she focuses her practice on data protection compliance, information governance, and breach response.
Camila is a Privacy Law Specialist and Fellow in Information Privacy accredited by the International Association of Privacy Professionals and holds certifications in EU and U.S. privacy law and privacy program management.
My Sessions
June 22, 2021 5:00 PM
Americas Focus: USA and the Developing Nature of Privacy Law
The patchwork nature of privacy law in the United States is getting ever more confusing, as different states pass their own pieces of legislation. This panel will discuss where this is all heading and gauges the prospect of an all-encompassing federal privacy law.
Speakers include:
Camila Tobón, Of Counsel, Davis Graham & Stubbs LLP
More to be announced