Chief Information Security Officer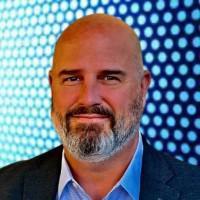 Experienced security and technology leader with a demonstrated history of building successful teams in financial services, entertainment and technology industries. Strong information technology professional skilled in Information Security, SaaS, IT Strategy, Disaster Recovery and Technology & Portfolio Management.
Current Role
Company Name: Vitech Systems Group
Job Title: Chief Information Security Officer
Start Date: June 2022
Company Industry: Computer Software
Location: Kailua-Kona, Hawaii, United States
Vitech is a global provider of cloud-native benefit and investment administration software. We help our insurance, retirement, and investment clients expand their offerings and capabilities, streamline their operations, gain analytical insights, and transform their engagement models. Vitech employs over 1,600 professionals serving over 100 of the world's most successful insurance, retirement and investment organizations. An innovator and visionary, Vitech has been recognized by industry experts, such as Gartner, Celent, Novarica, and ISG.
Previous Company:
Company Name: ReCharge Payments
Job Title: Head of IT, Security and Compliance
Start Date: October 2020