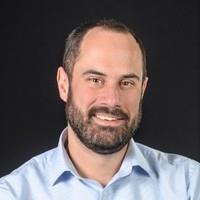 Worldwide success in delivering groundbreaking technology to enable new businesses, efficient operations and new customer experiences. Deep technology expertise in design, build and delivery of broadcast media systems, digital and interactive TV production and distribution, file based media production, media asset management, embedded software systems, VOD, cable and satellite distribution
After being the MIS Director for Massachusetts' city of Lawrence, he is now the Chief Information Officer for the city of Methuen.
Current Role
Company Name: Red Bee Media
Job Title: Chief Information Officer
Start Date: January 2022
Company Industry: Media Production
Location: United Kingdom
Red Bee Media's end-to-end managed services harness the best in applied expertise and innovative technology in the media industry. Delivering fast and smart solutions that can transform your content delivery and operational efficiency. We empower the world's strongest brands and content owners to instantly connect with people anyhow, anywhere, anytime. Spanning cultures, continents and languages to engage and grow your audiences today and tomorrow. We manage all the complexity, so you can focus on what you do best.
Previous Company:
Company Name: Racecourse Technical Services Ltd (RaceTech)
Job Title: Technical Consultant
Start Date: October 2018