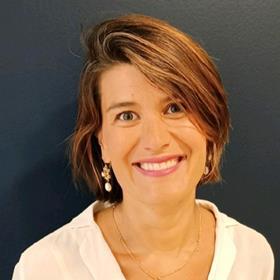 Passionate about data, I am interested in the entire business data cycle: from its collection in source systems to its business exploitation in the context of decision-making or operational projects. I like to analyze customer behavior, put it into perspective in market trends in order to establish marketing, offer or operational recommendations. Convinced that a successful company is customer centric, the development of the customer culture in the company is for me an important axis, in the same way as the culture of measuring results. Finally, the exploitation of data to allow the anticipation of customer expectations, I am passionate about innovative projects based on many sources of data, especially digital.
Current Role
Company Name: Groupe IDEA
Job Title: Chief Data Officer
Start Date: June 2022
Company Industry: Logistics & Supply Chain
Location: Greater Nantes Metropolitan Area
Responsible and committed, IDEA is an independent industrial supply-chain service provider. For more than 100 years, the IDEA group has been deploying tailor-made and global logistics solutions for manufacturers. We mainly operate in the aeronautics, energy, defence, shipbuilding, construction site logistics and agri-food bulk sectors.
Joining IDEA means taking part in a human adventure based on the desire to work together, it means contributing to a company project based on our purpose chosen by all employees: "Let's dare to build together responsible solutions to the challenges of today and tomorrow. »
Previous Company:
Company Name: My Money Bank
Job Title: Data governance manager
Start Date: October 2021