Cyber Security Journalist and Founding Board Member of the Infosec Hoppers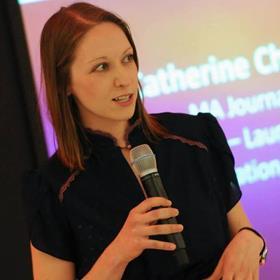 Catherine Chapman is a journalist and media theorist covering cybersecurity, technology, and digital culture. She is currently working on a paper about improving information channels between journalists and security practitioners , while also serving as a founding board member for the InfoSec Hoppers, a diversity and skills group based in Manchester, UK.
Catherine is a regular speaker on global data rights, media manipulation, and global surveillance, with her work found across international publications and outlets, including NBC, Vice, the New York Times, the Daily Mail the Daily Swig, and the Lancet Psychiatry.